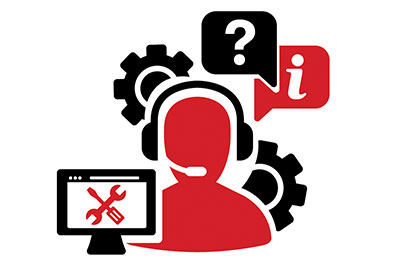 Managed IT services to help improve yours Everybody wants IT to just work. But the reality is your IT team's performance is hampered by spending too much time keeping the lights on, managing vendors and daily operations. For your infrastructure to deliver real business value, you need to continually manage and optimize it. Do you have the resources and expertise to manage this in-house? We'll perform all the essential tasks that you can't — or prefer not to — in order to get the most value out of our IT investment. We're the world's leading managed IT services company. Leverage our services and expertise to extend your own.
Arex Product Portfolio
Compute
Bare metal deployed on demand with the option to customize across the compute, storage and networking to build a tailor-made dedicated server environment for your unique needs.
Custom Dedicated Servers Certified IT architects design a custom configuration to support your essential workloads. They'll optimize the infrastructure, so you get the most out of your applications.

Private Clouds
Experience the greater levels of control and security provided by a dedicated single-tenant environment, along with the agility and scalability of the public cloud.
Databases
Let our certified DBAs take the complexity out of database management. They'll provide the deep expertise you need to manage MySQL®, Oracle® and Microsoft® SQL Server® and optimize their performance, including architecture guidance, administration, monitoring and troubleshooting.

MySQL
Our MySQL DBAs will expertly manage and monitor your databases to keep them up and running for end user and application access.

Oracle
From emergency troubleshooting to planning for scaling and disaster recovery, our certified Oracle® DBAs will keep your databases running at peak performance.

Microsoft SQL
Offload the day-to-day responsibilities of ensuring your applications and databases remain available and perform reliably to our Microsoft-certified DB specialists.
Networking
Leverage our network security expertise to build a secure network infrastructure based on these essential components. Add 24x7x365 traffic monitoring, threat detection and DDoS mitigation services to help keep your business secure and online.

Firewalls
We'll secure your network with firewalls from Cisco® or Juniper Networks®, dedicated to your environment and monitored 24x7x365 by certified engineers.

Load Balancers
We'll help ensure the speed, high availability and security of your applications with dedicated load balancers from F5® and Brocade®.

SSL Certs
Help reassure visitors to your site that their data will be encrypted and transmitted securely with SSL certificates.
Storage Products and Services
The amount of data you have to manage is growing daily. You need a storage partner you can rely on as your needs evolve. We offer highly available, scalable and customizable managed solutions for your complex storage needs.

Storage Area Network (SAN)
SAN solutions offer reliable performance with the flexibility to scale. Choose from a variety of storage models, including block and file-level access.

Managed Backup
Lost files and system failures can impede progress. Safeguard your business with a cost-effective solution capable of rapidly recovering business-critical data.

Network Attached Storage (NAS)
NAS solutions provide enterprise-grade capabilities designed to support demanding workloads involving rich media, file sharing and virtualization.

Disaster Recovery
Protect your environment and data with our enterprise-grade, resilient and highly customizable disaster recovery solutions.
Connectivity
If your best-fit solution requires a combination of dedicated and cloud environments, we can scale your managed infrastructure to the cloud of your choice including Amazon Web Services, Microsoft® Azure® and OpenStack®.

RackConnect
Combine the reliable performance of bare metal servers with the scalability of the cloud to realize the power of a hybrid cloud.

RackConnect Global
Distribute infrastructure across multiple environments and securely connect your custom network to the cloud of your choice using a private network.
Virtualization
Server virtualization combines the performance and security of a dedicated single-tenant environment with the cost-efficiency of a cloud-like infrastructure deployment model. Use it to help ensure maximum availability and performance of your business applications and services.

Microsoft Hyper-V
Cost-effective virtualization, along with built-in backups and geographical redundancy, supported by Microsoft® Hyper-V® expertise and industry-leading SLAs.

Powered by VMware
Let our VMware® specialists fully manage your vSphere® environment, including the guest OS, VMware software stack and underlying hardware, 24x7x365.
Compliance Help For Your Industry
Expert Management and Assistance

If your business processes credit cards, or stores or processes personally identifiable information and other sensitive data, you're required to abide by specific regulatory mandates. Addressing these mandates is much easier when you partner with an expert hosting provider.

Our managed hosting environment adheres to stringent security standards and processes to help businesses that operate in heavily regulated industries, such as healthcare and financial services — and government agencies — address their governance, risk and compliance requirements.


Guaranteed Response Times


Third-Party Solutions Support