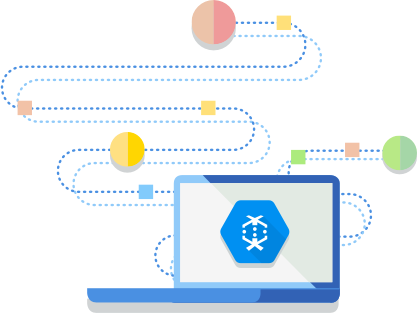 Modern, competitive businesses prioritize the ability to do more things (and new things), more quickly, with less friction and less risk. Arex expert cloud consulting and application services help customers across the globe do just that - designing and delivering change that creates real business value. Our practical approach, experience and tools modernize your cloud operations and application lifecycle capabilities. We prioritize Process First, Technology Second® to get closer to your business outcomes, wherever you are on your transformation journey. In our opinion, this is the most direct route to influencing overall business agility. Turn to our experts for strategic guidance, transformation and optimization services that transform more than just your technology.

Accelerate Modern Technology Adoption

Deliver Successful Application Migrations

Advance Cloud Capabilities and Optimize Consumption

Secure Everything and Maintain Compliance

Make Better Decisions with Data

Navigate Complex Multi-Cloud Architecture

Modernize and Automate Applications

Evolve Your Cloud Operating Model
Expert Guidance for Modern Technology Adoption
The cloud helps businesses build and deploy applications rapidly at scale. But getting the most out of modern cloud services is not straightforward. Cloud adoption creates a shift in business mindset and responsibilities, bringing in new stakeholders and changing operational practices to fully realize its benefit and value.
Let our cloud consulting team help accelerate time-to-value from your technology investments.
Application migration is a key part of any modernization or transformation strategy. By adopting new platforms, you create new opportunities to improve and innovate. But delivering successful migrations can be complex and risky. Let our migration specialists work at the core of your business to gain understanding and insight, define your optimal target state and design the right migration strategy. Our expert consultants and engineers will apply their extensive experience to your migration — across AWS, Azure, Google Cloud Platform and VMware.
While many organizations spend an enormous amount of money on the technology aspects of their application modernization, few take the time to look at the processes that drive the technology.
Arex Business Process Transformation services apply our functional expertise to refine and develop processes aligned to your business goals — helping to shorten timelines, increase your capabilities and maximize your application effectiveness.
Our Approach to Accelerating Modern Technology Adoption and What It Means to You
Process-Led Plan
Our functional experts take a comprehensive approach to adoption — defining and developing processes that are aligned to intended outcomes.
Unbiased Perspective.
Benefit from an objective perspective on the right adoption strategy for your organization and an enterprise architecture view of the future.
Service-Driven Approach
We'll review your current operating model and help develop a service-driven approach bound by strong governance principles.
Impact Awareness
Let our experts profile your application landscape to identify the benefits, risks and costs associated with change.
Reusable Practices
Defined policies, considerations and controls give you reusable practices and tools to deliver ongoing business value.